PRIMED ~ N ~ PAINTED ACRES





Misc. 4 ~ Sale

Saddles, tractors, loaders, bale spears, skulls, etc...

New and Used Saddles


16" FQHB



Used western 15" seat, FQHBars, waxed padded seat, double rigged, stamped Blevins Buckles, silver conchos and lacing. Circle B brand.

Very nice heavy grade leather, fenders have lots of adjustment - can fit the kids & parents, lightly used saddle.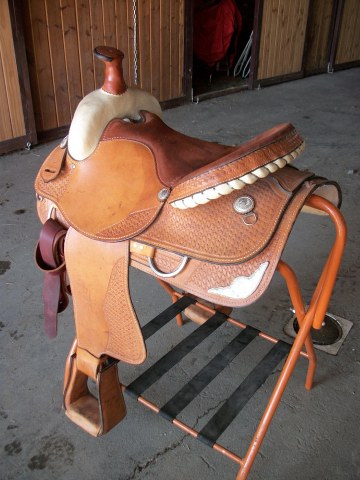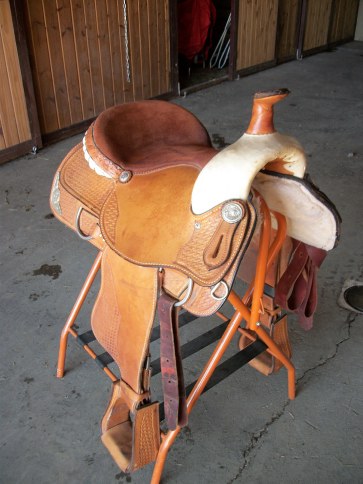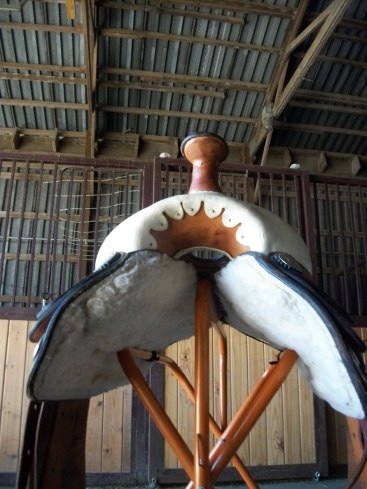 Lightly used Reichert Western Saddle w/ silver accents 16 inch seat, full quarter horse bars.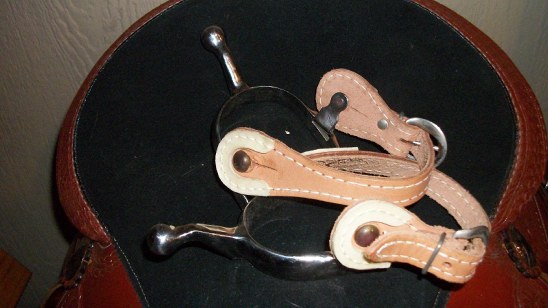 Set of spurs with boot leathers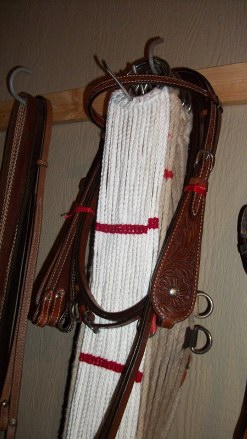 Many styles of headstalls - brow band and one ears


Many colors and styles of saddle pads


Rope and Nylon Halters, many colors and sizes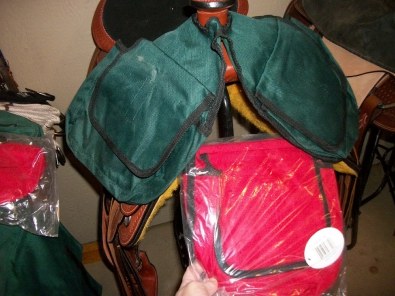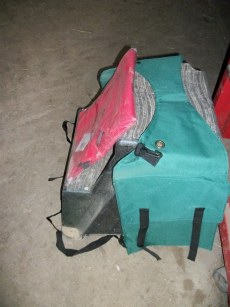 Horn bags, cantle bags, saddle bags

Bitless bridles (2)

saddle covers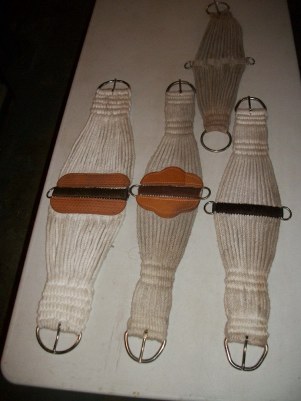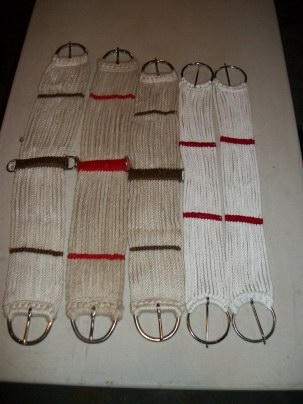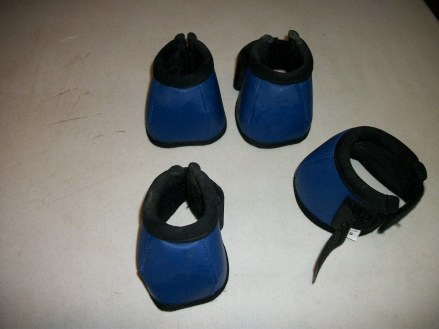 Lots of other tack, ties straps, girths, sheets, bits, curb straps, stirrups, etc.....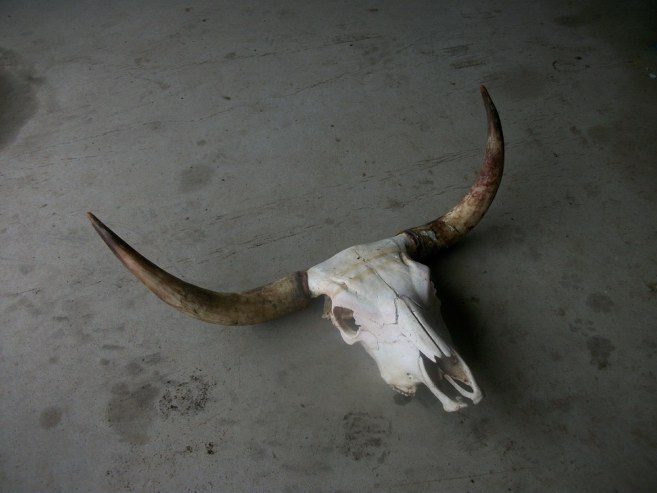 Sold***skulls with horns


Sold***48 inch set of Texas Longhorns non-typical (crooked) with hair


Sold***39 inch set of Texas Longhorns with hair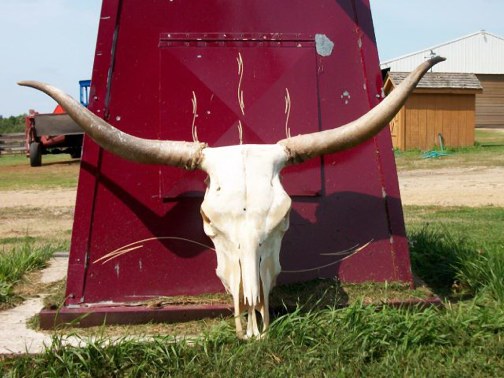 Sold***Texas Longhorn skull/horns -- 44+ inches tip to tip -- $200. obo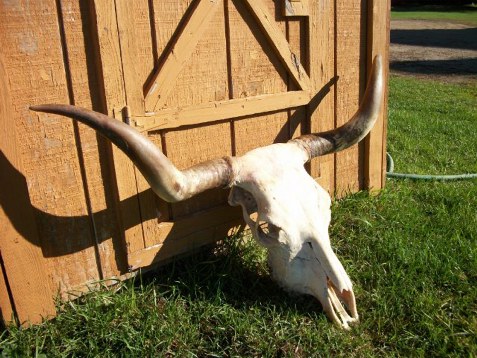 Sold**Texas Longhorn Skull/Horns -- 41" tip to tip -- clean

Other skulls and horns available please call for info.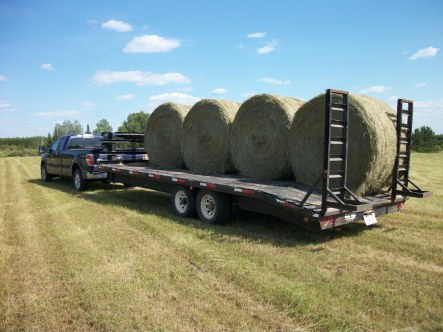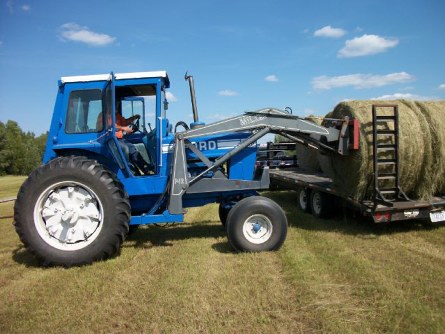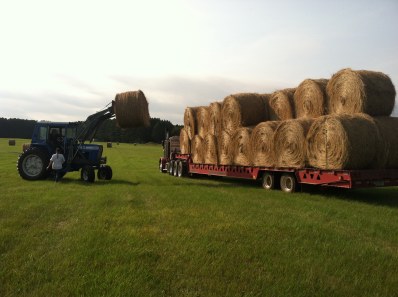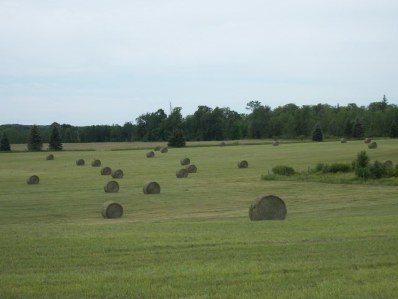 Grass Hay -- mostly timothy & brome

2019 Hay is sold out, check back in the Spring of 2020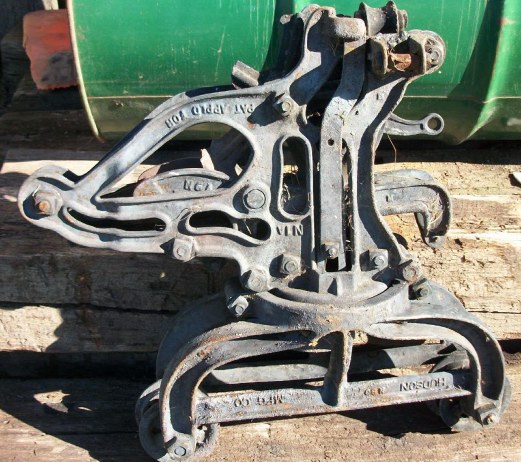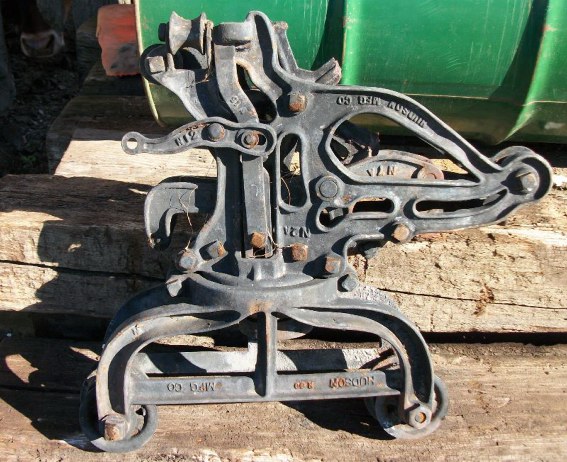 Antique hay trollie -- it is upside down in the photos but a neat looking decor item, made by the Hudson Co. and has a date on it too.